Laredo Aerial Photography
Red Wing Aerial Photography is Laredo's trusted source for on demand aerial photography. From San Antonio to Del Rio, Eagle Pass, Laredo, the Rio Grande Valley, Corpus Christi and all points in between--we can do it! With over 20 years of experience supporting the commercial real estate and construction industries, we know how to effectively showcase your property for ad copy, presentations, site reconnaissance or construction progress photos--We understand what you're trying to accomplish!
Commercial real estate brokers find our quick turn around time and high quality digital aerial photography at competitive rates to be invaluable. Whether you are in need of ground-based or elevated photos of your site, or drone or aerial photos or video, we've got you covered! Give us a call at 956-686-3444 to discuss your next project!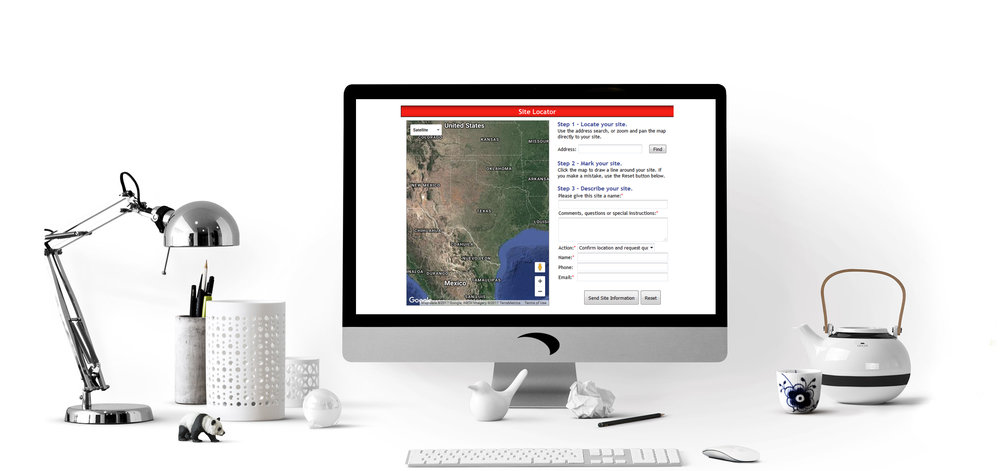 Get things started with our easy-to-use app...
DRONE PHOTO + VIDEO
Aerial drone photography can add a fresh new perspective to your marketing collateral. In addition to your standard package of ground photos and higher altitude aerial "market shots", low-altitude drone-based aerial photography can complement your marketing package with more intimate "glamour shots", giving your marketing materials a more comprehensive look. Red Wing Aerials is fully licensed and certified under FAA Part 107 and can help you with drone-based aerial photography anywhere in the Laredo area where it is legal to do so. Click here to learn more about our drone photography and videography services.
ARCHITECTURAL/GROUND
Why hire a separate photographer to perform ground photography of your property? With any aerial or drone photo package, we can provide a comprehensive ground photo shoot of your Laredo area property, exterior, interior, day or night. Or, if you already have your aerial photos, order ground photography as a stand-alone package. Click here to learn more about our architectural/ground photography services.
Take a quick aerial tour via drone of the historic Pearl Brewery complex located just North of downtown San Antonio.
Our principal office is located in San Antonio, Texas, however, our aircraft are constantly being dispatched all over Texas and the South Central United States. To accommodate our customers, we can arrange to meet with you at any of the FBO locations located at the airports which we frequent, including Laredo, Cotulla, McAllen, or just about anywhere across south Texas.
Laredo:
Red Wing Aerial Photography
FBO Location:
5205 Maher Street
Laredo, TX 78041
Phone: 956-686-3444
Email: Laredo@RedWingAerials.com
Laredo is the county seat of Webb County, Texas, United States, located on the north bank of the Rio Grande in South Texas, across from Nuevo Laredo, Tamaulipas, Mexico. Laredo boasts the largest inland port in the United States. Laredo's economy revolves around commercial and industrial warehousing, import, and export. More than 47 percent of United States international trade headed for Mexico and more than 36 percent of Mexican international trade crosses through the Laredo port of entry. The Laredo market poses particular challenges for drone photo flights as its airport is centrally located and the boundary of its airspace, where drone flight is prohibited, covers much of the city. We fly the Laredo, Texas area on a regular basis in addition to the markets listed below.